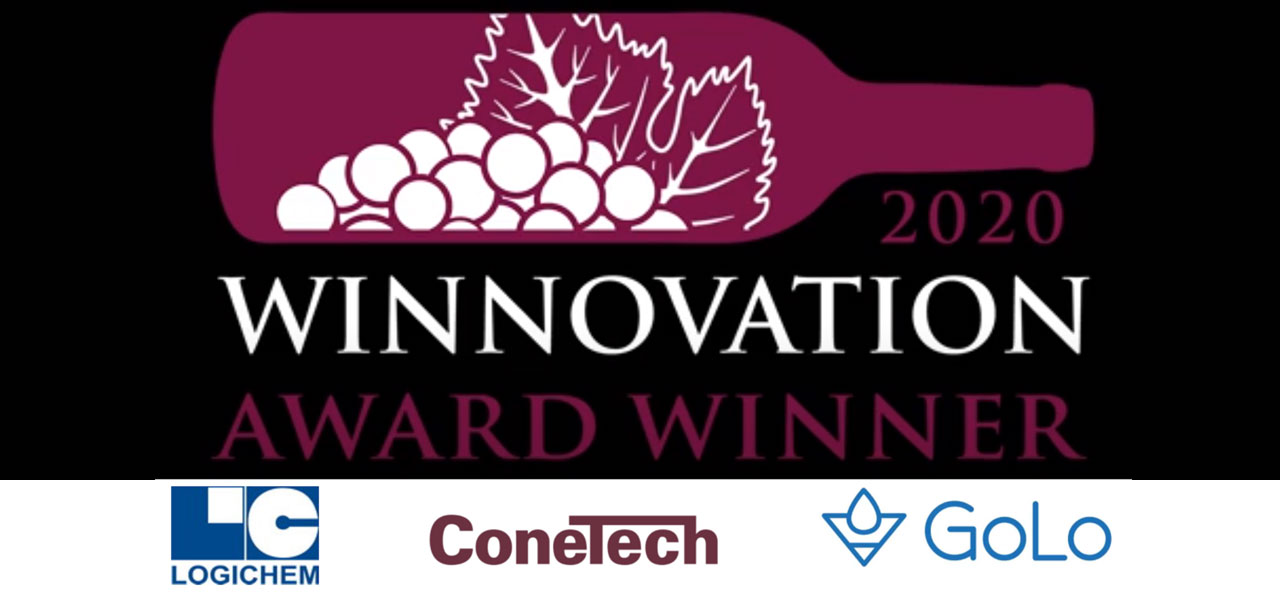 Improved Dealcoholization Technology Preserves Beverage Quality and Meets New Consumer Demands
"Low and no" are shorthand for one of the beverage industry's most pronounced trends, a worldwide shift toward low- and nonalcoholic wine and beer.
Pushed by everything from health trends and medical findings to generational changes, alcohol consumption internationally dropped 1.6% in 2018, according to the International Wine and Spirits Record (IWSR), and shows no sign of slowing. That will continue to impact sales, with a Global Market Insights report predicting that the market for non-alcoholic beer and wine in North America will grow from about $20 million in 2018 to an estimated $80 million by 2025 and global sales to reach over $34 billion.
Meeting this demand from producers for high-quality nonalcoholic beverage has been ConeTech, a member of the Advanced Beverage Technologies family of companies. Its GoLo technology – a marriage of ConeTech's proficiency in low temperature distillation (VLTD) and the engineering and distillation expertise of Logichem in South Africa – enables the dealcoholization of beverages to 0.05% abv and allows in a single pass the recovery and retention of 100% of the product's original aromas and flavor compounds. While raising the bar in terms of offering beverage producers affordable, energy-efficient adaptive technology, it has earned a 2020 WINnovation Award, which ConeTech CEO Jerome Nathan says recognizes his team's "continued focus on innovation and premium quality flavor and alcohol management process and programs," while helping to spread the word to winemakers and brewers about what this technology can achieve.
"Our excitement is also due in part to the timing of this recognition, which not only coincides with ABT's recent rollout of GoLo in North America but also with the rapidly growing trend of products whose quality will be enhanced by this new technology," Nathan says, "including low alcohol / low-calorie lifestyle wines and beers and no-alcohol wines and beers."
GoLo is not the first to feature a way to capture the aromas and compounds, says Jessica Smith, an enologist and director of operations for ConeTech. But what it does do is offer this ability with greater efficiency by eliminating multiple moving parts, giving a higher rate of recovery for wines and making the machine more cost-effective.
While the first GoLo was commercialized in South Africa in 2015, this current model was released four years later. Among its selling points, it offers:
A single pass process to remove essence, dealcoholize and rectify the alcohol.
Improved analytics of the finished dealcoholized wine, reducing finishing work necessary to produce quality low- and no-alcohol beverages.
Improved utility utilization, no waste stream, small footprint, and a low capital cost.
The single pass is a distinct improvement over the two passes used by the Spinning Cone Column (SCC), a technology ConeTech employed for nearly 30 years, Nathan says. The benefits of a single pass include lower temperatures and lower residence time and improved yield thanks to the rectification of the alcohol. All of these benefits lead to a higher quality de-alcoholized product.
Chris Anderson, of Palm Desert, California, is an award-winning brewer who has worked in the craft beer industry for 25 years in addition to running Anderson Brewing Consultation. His relationship with ConeTech began around three years ago.
"What they do is pretty incredible," he says of GoLo, "the main piece being that they can actually build back a constituent of the beer and the essence stream … it's pretty amazing in what it actually retains. A lot of times with some of the other approaches, it just isn't beer. Any arrested fermented beer or wine just tastes to me like an abomination, something altogether different. The beers tend to be worty and the wine tends to taste like juice, whereas products developed using GoLo technology still show the fermented character that people are used to.
"As the wellness piece grows, I think the bar is going to be set much, much higher in terms of what the consumer wants, so there's a huge opportunity there, for sure."
Anderson says from his perspective the demand for this kind of service was "on fire" at the beginning of the year. COVID's impact put a dent on that for a while, but "probably in the last month or two it all kind of came back full-circle again."
Nathan says what they have seen from the numbers is a "declining interest in alcohol by key demographics," leading producers to look for a way to meet that need. "Whether it be Dry January, Sober October or simply those interested in the Sober Curious movement, there is a new consumer, which leads to new opportunities."
Nathan notes that for both of these new and growing categories, the IWSR has identified taste as the number one driver of purchases and repeat purchases.
"It is because of the growth of these new trends," he says, "that an innovative, efficient, cost-effective technology is needed more today than ever before and why Advanced Beverage Technologies is excited to offer GoLo technology to the wine, beer and spirits industries across North America, Europe and other countries around the world."